03
Aug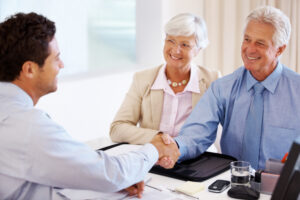 Most American adults do not have a will or a plan in place in case of a tragedy. The death of both parents in an accident can leave children's fate left to a judge and your assets distributed the way a court deems fit and not by your wishes. Even in the even that a tragedy occurs, and you're incapacitated, others will decide your healthcare options.
Having an estate plan in place can help you be prepared in the event of an unforeseen tragedy. If you die without a will or estate plan in place, state law determines where your assets are distributed. The attorney's at Rhodes Law Firm in Augusta help assist you in establishing an estate plan and protecting your hard-earned assets the way you want for when you can't decide. 
Below are 10 tips to estate planning that the lawyers at Rhodes Law Firm think you should know.
It's never too early to start planning
The first tip to estate planning is simple… research. If you're reading this far, then you've already taken initiative to decide if you should create an estate plan for your future.

Death is unavoidable, and excuses aren't going to keep it from happening. No one knows exactly when their time is but being prepared and taking park in an estate plan built for you by the lawyers at Rhodes Law Firm will provide you the peace of mind you deserve. Don't allow pride and misconceptions to leave your estate and heirs broken and with nothing while also working through all the probate court hearings that follow.

If you want to start planning your estate, contact the lawyers at Rhodes Law Firm in Augusta and allow us to help you prepare for your future. Planning your estate includes but is not limited to the following:
Taking inventory of your assets & liabilities

Determining your beneficiaries

Deciding who will manage the plan

Deciding who will be your power of attorney & healthcare surrogate

Deciding who may be your children's guardians
Don't draft documents yourself
Are valid & sound according to Georgia Law

Accurately reflect your wishes & inventory

Correctly define your intentions for the treatment of yourself & the disbursement of your property

The entire plan is crucial for deciding your health treatment and ensuring your assets are protected when you are unable to do so. If you do not draft the form correctly or understand certain clauses, it will cause errors for you after you're gone when you can't change them.
Talk to your significant other about estate planning
Discuss the possible outcomes with your significant other for what would happen if you pass on before they do. If you are married, most likely guardianship of your shared children and all of your property and finances will transfer to your surviving spouse unless otherwise noted.

Things become more complicated if you have children from multiple partners. If this is the case, you should seek professional advice or counsel from the estate planning attorneys at Rhodes Law Firm in Augusta.

Plan for the possibility that both you and your spouse will pass and discuss who should inherit your children and property. The conversation may be difficult to have, but it's worth having to protect your property and hard-earned assets in the event of a tragedy.
Establish who gets what
After consulting with the estate planning lawyers at Rhodes Law Firm in Augusta, your estate plan should account for the following:

All property (personal & real)

Assets

Bank accounts

Insurance policies

Anything in your name

Once you take note of all your property and assets above, you will then decide who the beneficiaries are of those things. Guardianship of children must be awarded if there are surviving minors. Establishing who gets what in your estate plan ensures that your property and assets are distributed exactly where you want.
Choose exactly how your estate should spend your money
Be specific when allocating funds. Decide if you want money spent on funeral ceremonies, donated to charities, inherited directly or a mix of all. Whatever you want in your estate plan, the lawyers at

Rhodes Law Firm

will make sure your wishes are taken care of. The money in shared bank accounts and trusts will remain in control of the joint owners but will be subject to their creditors and yours.

Other funds and assets may also distribute through trusts or a will. The questions you want to answer when it comes to disbursing finances are:
What finances need addressing?

Who receives them?

How exactly will they be distributed?

When will the beneficiaries receive these assets?
Minimize estate & income taxes
Taxes can be avoided or minimized by consulting an estate planning attorney at Rhodes Law Firm in Augusta. An experienced attorney at Rhodes Law Firm can direct you to the most beneficial methods of distributing property to maximize your financial savings. There are plenty of opportunities to ensure that beneficiaries receive the highest possible percentage of their intended inheritance.

If you fail to talk to an estate planning attorney before tragedy strikes, it could result in your hard-earned money and assets being spent on services after your death. It's your family and inheritors who suffer at the expense of no estate plan in place so protect them and your estate while you still can.
Seek professional guidance
Seeking help from the right professionals will save you time and money when it comes to planning your estate. Consulting with an

estate planning lawyer at Rhodes Law Firm

in Augusta, or from financial planners and tax experts, will expose you to strategies and estate planning tactics you were unaware of.
Plan for more than just asset distribution
Estate planning at Rhodes Law Firm in Augusta consists of more than just asset distribution. The estate attorneys at Rhodes Law Firm will discuss

power of attorney

for managing your finances during incapacitation and in the case of death, durable power of attorney. Rhodes Law Firm will also consult with you on healthcare surrogate documents which appoint a representative to make healthcare decisions on your behalf, guardianship of minor children and living wills for specific wishes that need completion on behalf of an individual.

There is so much more to think and plan for when it comes to your estate other than just inheritance. Ensure that your children and finances are in good hands be deciding now how your estate will be handled and distributed upon your passing.
Avoid probate as much as possible
Probate is the court process through which a will is proven. Trusts generally avoid probate and thus save your estate money and other benefits. Probate court costs are very expensive, and probate can drag on for years. Avoid the headache and fees of probate court all together by establishing an estate plan with the

estate lawyers at Rhodes Law Firm

in Augusta.
Plan your memorial
One hardship that family and friends must overcome while dealing with the loss of a loved one is trying to decide how to plan the memorial service. After your death, your family will be grieving and the planning that goes along with the financial burdens of a memorial service can be difficult for your family to endure.

To help prepare your loved ones for the days when you are no longer with them, it is encouraged to plan your services in advance. You will be able to dictate the ideal ceremony for yourself while giving the ones you care for most the comfort of not having to wonder what's best.Rhodes Law Firm in Augusta is dedicated to ensuring our clients have peace of mind when it comes to planning their estate. At Rhodes Law Firm, we want you to be informed and your family, assets and property to be protected. Contact the estate planning lawyers at Rhodes Law Firm and allow us to assist you in helping prepare for your future.