22
Oct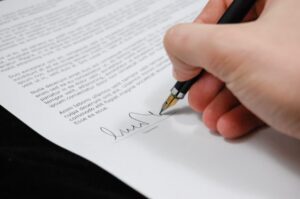 A child with disabilities deserves just as many privileges as any other child. However, not every individual can become independent as they age into adulthood. They may have mental or physical disabilities that need ongoing support.
Guardianship for adults with disabilities is an option you should consider when your child turns 18. Not only does it give you more responsibility for them, but it also helps to protect them in the long run.
Here's everything you need to know about legal guardianship and how to apply for guardianship.
What Does Legal Guardianship for Adults with Disabilities Include?
A legal guardian is anyone who has been granted full legal and physical custody of another person. For a parent, it means taking full responsibility for your child regardless of their age.
Without it, they would be treated as an independent adult once they're 18 years old. If your child can't make fully informed decisions on their own, they may make some questionable legal and financial decisions.
As a legal guardian, you can make all decisions regarding your child's assets and healthcare. Legal guardianship is assigned by a court and can only be revoked if a guardian fails to meet their duty or someone petitions to remove them.
It's important not to confuse legal guardianship with power of attorney. The latter is a legal document that grants a specific person the ability to act on another person's behalf.
For example, you have the option to get power of attorney over a family member's financial affairs. You may pursue this after they've suffered a debilitating injury, such as a stroke. You can also direct someone else to make medical decisions for you or act for you in specific situations like real estate.
Meanwhile, legal guardianship often entails a more comprehensive level of authority.
When to Apply for Guardianship for your Special Needs Child
Deciding to apply for special needs guardianship is never an easy thing, but it's best to make the decision up to 6 months before your child turns 18.
You may need to apply for guardianship for adults with intellectual disabilities if your son or daughter has a tendency to wander off. There's nothing illegal or concerning about an adult going for a walk on their own. If you have guardianship, the police have a responsibility to go looking for them to make sure they're safe.
Legal guardianship can also speed up legal and medical proceedings. You make decisions regarding their health and finances, avoiding credit checks and the like. That also means your dependent won't have to worry about their credit score when purchasing a vehicle or a house.
You should not apply for legal guardianship if you want your child to maintain some level of dependence and they have proven themselves capable. Instead, power of attorney may be enough to protect your child's assets while letting them have more control of their lives.
How to Qualify
More often than not, if a special needs individual needs more support, a family member takes on legal guardianship. According to National Core Indicators, over 80% of legal guardians are family members.
However, you don't need to be a family member to qualify. In some cases, a public guardian or public administrator takes on the responsibility.
An interested person petitions the court for legal guardianship. That petition should include why they're the best choice to be the guardian and a doctor's certification of a person's level of functioning.
The judge will decide if there are any better alternatives and if the proposed guardian is fit for the role.
Different Models
Taking on legal guardianship of your aging child means controlling various parts of their life. It's important to know the different models available that offer different levels of responsibility.
Legal proceedings to determine guardianship follow an LRE model. The courts should try to place individuals in the Least Restrictive environment possible. That way, they aren't stripping them of their rights without good reason.
Supported Decision-Making allows people with disabilities to keep the right to make certain decisions. Instead of a legal guardian who makes their decisions, the person with disabilities has a group of supporters. These supporters can be friends, family, and even a lawyer.
Alternatively, the court may decide that a power of attorney or a financial representative is sufficient. In those cases, an individual can still function independently outside of any financial matters.
Starting the Legal Steps
To apply for guardianship over your child, you must first file a petition with a local court. Hire an attorney to help draft your petition, and the court will appoint another one to represent your child. Your State and County Office of Development Disabilities should be able to send you packets to help with the legal process.
Get a report from your family physician regarding your child's capabilities. This can include any kind of developmental therapist they regularly visit.
In addition, it helps to have a vision statement written out. Your child will let you know what they want out of life, and it'll be your responsibility to help them reach their goals.
It's also important to prepare for the potentiality of your death. Guardianship cannot be passed on through a will. You can recommend a future legal guardian for consideration, though.
Guardianship Made Simple
Legal guardianship gets a bad wrap for a number of reasons, giving off the illusion that it is taking away a person's right and individuality.
However, guardianship for adults with disabilities may be necessary for protecting your child and ensuring their safety. There are also different levels of guardianship that are ultimately decided by the court.
Interested in learning more about your options? Contact Rhodes Law Firm, PC, and we'll get back to you as soon as possible.