Viewing posts categorised under: News
11
Feb
With Democrats taking control of both houses of Congress and President Biden's new administration in the White House, many folks may be concerned about their estate plans and changes that may come with a new tax reform. This Forbes article suggests that while there is a possibility that tax reform could pass later on in 2021 and be retroactive to January 1, tax advisors feel that this is unlikely to happen. Most advisors believe that tax reform would come into effect in 2022, after most of the population has been vaccinated against the Coronavirus. The article lists five possible ways that tax reform could affect your estate plan and how you can prepare now.
Estate tax exemption – This could be lowered to $3.5M as estimated by the Tax Policy Center

Estate tax rate change – Currently at 40 percent, it could increase.

Lowering the gift tax – It is possible that the gift tax exemption could be lowered to $1M.

Elimination of the step-up in basis at death – This would mean heirs would be required to pay capital gains tax on inherited property

Potential increase in capital gains rate – For those making more than $1M annually, Biden's proposed tax plan suggests increasing the long-term capital gains tax rate
It's never too early or too late to start making adjustments and considerations for your estate plan. If you would like to review your plan with our team and have peace of mind, contact Rhodes Law Firm today!
11
Jan
2020 was a very unusual year, and if it taught us anything it is that we should always be prepared for the worst. The best way to start the new year off right is by resolving to create an estate plan! It may sound grim, but it truly is a great way to gain peace of mind by knowing your loved ones will need not worry about resolving your estate after you pass or if you suffer an injury that leaves you unable to make decisions on your own behalf. This article encourages
everyone to consider this not-so-traditional New Year's resolution.
By doing this now, while you are alive and well, you are able to plan and consider the total picture and have full control of how your assets are distributed. Begin by first itemizing your assets and listing any liabilities. Gather any important documents, such as tax returns, real estate records, and insurance policies, and place them in a secure location.
There are some more difficult things you may need to consider while planning your estate, such as who will provide for your children and/or spouse, who would take care of your business, and more. While these may be uncomfortable topics of discussion, it's important to address these issues now while you may still make your wishes known rather than leaving it to the state.
If you are ready to start the new year on the right foot, let Rhodes Law Firm help you today.
09
Oct
With the election coming up, it may be a good time to review and work to implement any changes necessary to your estate plan. This article by The National Law Review suggests that while no major changes would take place if Republicans are in control of the White House, Senate, or House of Representative. However, if Democrats take control of all three, there would likely be a reduction in the current federal gift and estate tax exemption of $11.58M.
These possible changes do not mean that everyone needs to do something now to prepare. Everyone's own situation is different and you may not be affected at all. If you would like to find out more and review your estate plan with experienced advisors, contact Rhodes Law Firm today. You can expect a tailored plan for your unique situation.
26
Aug
Planning your estate is essential in normal circumstances. Add in the uncertainty and risk that come along with a pandemic, and it really is a wise move to have your affairs in order. This article highlights that the suggestion of planning your estate now isn't just based on the issues of morbidity, as many survive COVID-19, but if you require hospitalization or if you fall ill, it may bring you peace of mind to know everything is settled.
While estate planning can be complicated, it doesn't have to be. Some helpful documents to get started, as listed by the Emporia Gazette, are:
Financial power of attorney – This would give someone of your choosing the authority to conduct your financial affairs if you are unable to do so
Last will and testament – choose how your assets are distributed and appoint an executor to oversee the distribution
Living trust – allows you to leave assets to heirs without probate, also provides more flexibility in regards to how you disperse your assets
Health care surrogate – should you become incapacitated, this person can act for you regarding your medical care
Living will – allows you to specify end-of-life treatments that you do or do not want
The process of estate planning or updating requires time, with notarization and witnesses necessary. During a time of quarantines and social distancing, those things may be more difficult to accommodate than usual. It is best to act sooner rather than later, and you can be content knowing that if the worst does happen, everything is already settled and in place.
Call Rhodes Law Firm today to get started!
06
Jul
Losing a parent is often one of the most difficult times a family can face. Many times, it can result in friction between siblings. There are simple ways to help avoid this, however, such as deciding early how property should be sold or maintained. This article elaborates on specific steps you can take now to help keep the peace during a difficult time for your loved ones. Below are some ideas and suggestions to consider when making your estate plan.
Find a Real Estate Attorney with Experience and Referrals – It's important to work with someone who understand the needs and wishes of retirees. Find someone with plenty of experience in the field as well as satisfied clients.
Produce an Overview of Your Financials – One easy way of helping your beneficiaries simplify the process is to create a simple overview of what you own and where. This minimizes any possibility of skepticism. This overview should include a list of all assets, liabilities, and insurance policies, as well as contact information for all insurance and legal professionals you have. It would be a good idea to include usernames and passwords for any accounts or websites.
Communicate with Your Family Now – Once you have the above steps in place and completed, it is vital you communicate with your family to prevent any miscommunication in the future. Discuss your estate intentions and legacy items that are important to you. Explain who your executor will be as well as let them know where the important documents are kept.
If you are ready to meet with an experienced and reputable estate attorney to begin your estate planning process, call Rhodes Law Firm today!
15
Apr
If you think you are safe from data breaches and identity theft because you froze your Equifax credit account, you may be sorely mistaken. Due to a security flaw, identity thieves may be able to easily hijack your phone and utility accounts. According to this article, the National Consumer Telecom and Utilities Exchange, an association that houses consumer payment data for utility bills, is a separate organization and, thus, not affected by your credit freeze with the credit bureaus.
The director of the Identity Fraud Institute at Hodges University, Carrie Kerskie, reported that they have had many people come to them because crooks have opened utility accounts in their names. She suggests that anyone whose personal information was exposed in a data breach request a copy of their NCTUE in addition to the three big credit reporting agencies. Then you can place a freeze on all accounts. 
While it's always possible that your information will still be stolen in the future, it's important to take extra steps and precautions to try to protect your data and personal information as best as possible. If you need the assistance of an attorney, contact Rhodes Law Firm today. While the COVID-19 pandemic has limited our in-office interactions, we are happy to provide legal assistance by email or phone. 
28
Feb
It is important to review your estate plans regularly to adjust for any changes that occur, whether they are legal or personal. This year, that is especially true. The Setting Every Community Up for Retirement Act, or SECURE Act, has made substantial alterations to how certain retirement benefits and IRAs should be treated after death. This means that you should take the time to review and update your estate plan. This article on Forbes.com highlights some key points regarding these changes and why you should take the time to consider making changes to your plan.
The SECURE Act changes could possibly result in revision of beneficiary designation forms, revision of wills and trusts, possible modifications of existing conduit trusts, and complete restructuring of the planning for the IRA account. One major change that the SECURE Act brings with it is the death of the "Stretch IRA." With this death, the ramifications will shake things up for many. The stretch technique permitted heirs to defer IRA over a long period of time, which essentially would permit the IRA balance to compound income tax free. Now, however, most heirs of an IRA dating after 2019 will be required to completely withdraw all assets within 10 years of the date of death. 
There are a few exceptions to the 10-year rule. For heirs who qualify as "eligible designated beneficiaries" do not need to adhere to the 10-year payout. Those who are considered eligible designated beneficiaries are surviving spouses, chronically ill, or disabled heirs. 
The SECURE Act significantly affects many estate and retirement plans, so it is critical to review your plans today. The team of legal experts at Rhodes Law Firm is ready to help ensure that your plan is structurally sound and your wishes will be upheld. Don't wait until it's too late – come see us today to review or create your estate and retirement plans!
23
Dec
Social Security is a truly wonderful program that distributes nearly 64 million benefit checks to more than 15 million retired workers. These monthly payments also benefit the survivors of deceased workers and those on long-term disability. This is a lifeline many cannot afford to lose. However, many might not realize that your Social Security benefit might be taxable. 
This article by The Motley Fool has a great article that delves into the history behind the taxation of social security benefits as well as offers more information on whether or not you may be taxed. Social Security taxation, a controversial addition to the Amendments of 1983, was originally aimed to only impact upper-income households in order to avoid cutting benefits for retired workers. 
The odds of future retirees' benefits being taxed is currently at about a 50/50 chance. When the taxation of benefits was put into place, people or couples whose modified adjusted gross income exceeded $25,000 and $32,000 were subject to the tax. In 1993, the second tier of taxation was created, aimed at those whose MAGI were more than $34,000 and $44,000. However, these thresholds have never been adjusted for inflation, and therefore more and more seniors are being subjected to the taxes of Social Security benefits. 
This taxation, while unpopular, is a large chunk of what is helping keep Social Security benefits afloat. Social Security is facing an imminent funds shortfall, and the Board of Trustees has anticipated the program's $2.9 trillion in asset reserves will be depleted completely by 2035. 
Read more about the taxation of Social Security benefits here. With Social Security's wellbeing in flux, it is more important than ever to have a plan for your retirement and later years. Contact us at Rhodes Law Firm today to get started on your future.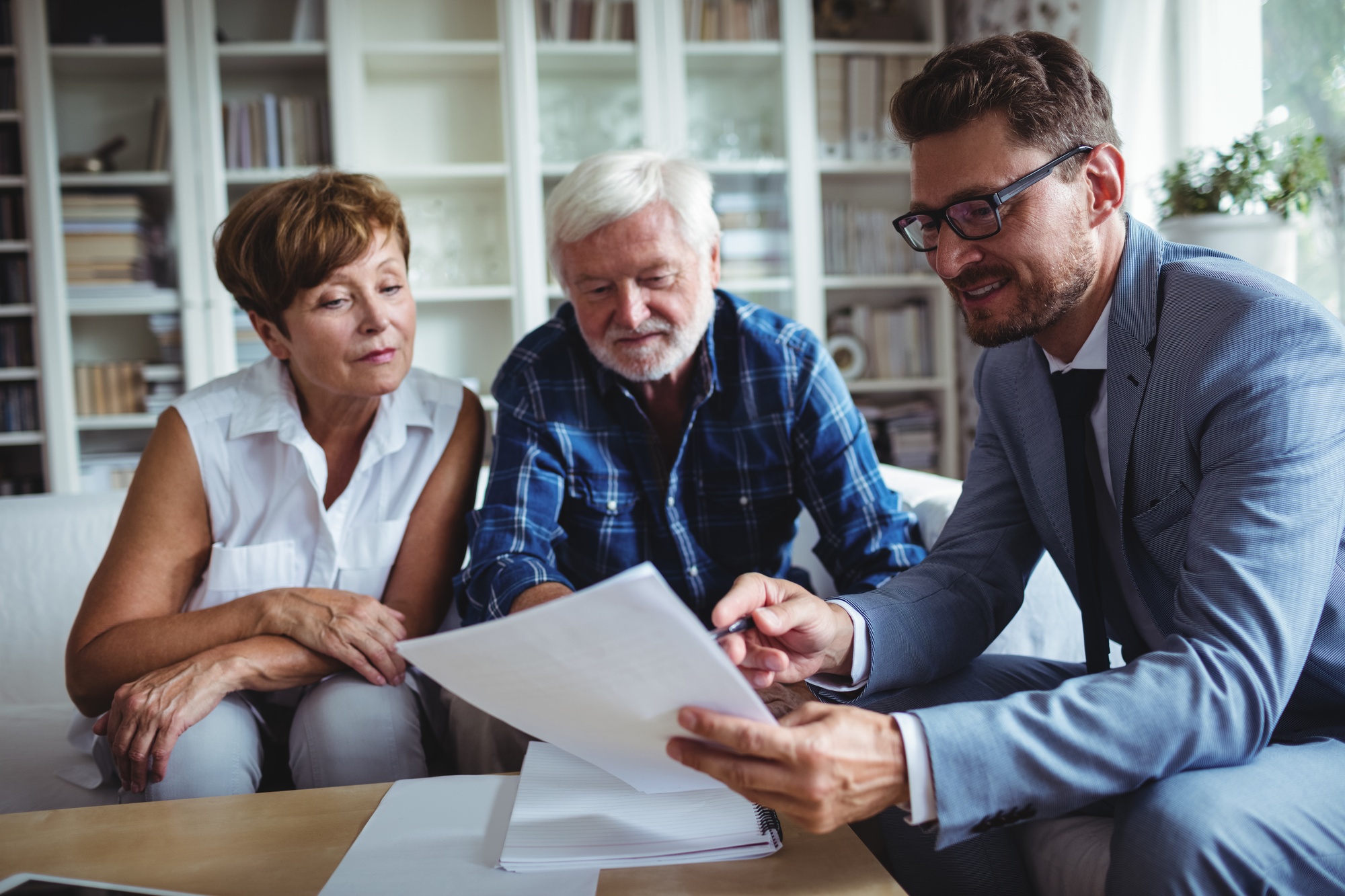 20
Feb
Estate planning is essential to ensuring your assets make it to the right people, yet many people neglect this important step. In fact, 60% of Americans have not yet completed an estate plan.
It's understandable that people don't like discussing this subject. People don't like thinking about their deaths. If you don't plan though, you can leave plenty of trouble for your loved ones after you're gone.
Even people that complete an estate plan make mistakes that can cause trouble. These mistakes are easily avoidable though. There are 10 common mistakes you want to watch out for.
What Is Estate Planning?
Estate planning involves protecting your assets for your loved ones. An estate plan includes legal documentation to ensure that your property will get handled the way you want.
Your estate plan leaves full instructions for how your property and other assets get divided between your beneficiaries. These documents include wills, trusts, and charitable gifts.
Estate Planning Mistakes
Estate and trust planning works for everyone, no matter the value of your assets. While the process doesn't prove complicated in itself, it's easy to make mistakes if you're not careful.
You want to make sure you know what you're doing before you get started with an estate plan. It's especially important to avoid the most common mistakes.
1. Not Creating an Estate Plan at All
The biggest mistake you can make involves avoiding the estate plan altogether. This mistake occurs for the majority of Americans.
Even celebrities neglect this important process. Notable celebrities such as Aretha Franklin and Prince are known to have died without any type of will in place.
Without a proper plan in place, you leave confusion and complications for those you leave behind. Without clear instructions, people can bicker and fight, or even sell important family heirlooms. The official plan cuts down on these issues.
2. Not Working with a Professional
To save money, many people attempt to complete their estate planning on their own. They wade through the documentation attempting to make sense of it all on their own.
This leaves the estate plan open to missed or wrong information. A professional, such as an estate or tax attorney, can help you make sense of everything involved. They can help you understand all estate and tax laws to ensure you don't miss anything.
3. Not Paying Attention to the Details
It's easy to let an estate planner handle all the documents and just sign on the line. This will prove a mistake. You want to check to make sure you understand everything involved.
You also want to ensure there are no mistakes with the completed plan. You want to understand how it works and how to implement the plan. Make sure you ask questions about anything you don't understand.
4. Failure to Officially Add Assets
When you set up a trust, many assets, such as personal items, are easy to transfer with simple listing. Other items need more official documentation to add them.
Deeds
Registrations
Financial records
These and other items require you to add the trust as an owner to make it official. This ensures the assets can get transferred without issue.
5. Not Understanding Ownership
Personal items are easy to establish ownership with. Other assets, including assets with dual ownership, become trickier when it comes time to transfer ownership.
It's important to review the ownership of all assets in your name. Make sure you understand how access to these assets works. Update your estate plan if changes to laws or changes to your situation occur.
6. Failure to Understand Retirement Plans
Tax laws can make retirement plans tricky. Many people don't understand how these tax laws work and end up leaving loved ones paying hefty fees to access the money.
If you add a retirement plan to a trust, you need to understand the tax laws that affect this. You need to word the plan to ensure excess taxes aren't taken out. You might even consider naming individuals instead of the trust if necessary.
7. Forgetting Gift-Giving
Wills and trusts still get taxed before everything gets transferred completely. People often look at leaving as much as possible without considering how much money their loved-ones lose due to taxes. Giving gifts through the trust can reduce taxes on the estate though.
You can make gifts to individuals for up to $14,000 per year. You can also make gifts to businesses and charities through the trust. Charitable gifts give you the opportunity to reduce taxes while helping others.
8. Ignoring Power of Attorney
Many people forget to add someone to ensure everything gets completed correctly. Ignoring the power of attorney can lead to more confusion.
You need people to act as power of attorney for your estate plan. These people ensure your financial and medical plans get carried out. You also need to make sure this information stays up-to-date and easy to find.
9. Not Updating Beneficiaries
Things happen, and beneficiaries can change. Births, deaths, divorce, a change of mind, all these situations can lead to changes to the people you want to leave assets to.
It's important to review your documentation and make sure everything stays up-to-date and any changes get made. Make sure your assets get to the right people.
10. Not Taking New Situations Into Consideration
Every major family and life event needs consideration for an estate plan. You might not think of this right away, but you really need to review the plans to ensure nothing gets missed.
When your situation changes, check your plan and make sure life events don't require changes to the trust. Changes can include assets, property, or even work status.
Finding Help for Estate Planning
If you understand the common estate planning mistakes, it's easier to ensure your plans get completed correctly. It's always best to get help from professionals to ensure your assets get divided correctly.
An estate planning attorney can help you manage everything. For more information, contact us to discuss your needs.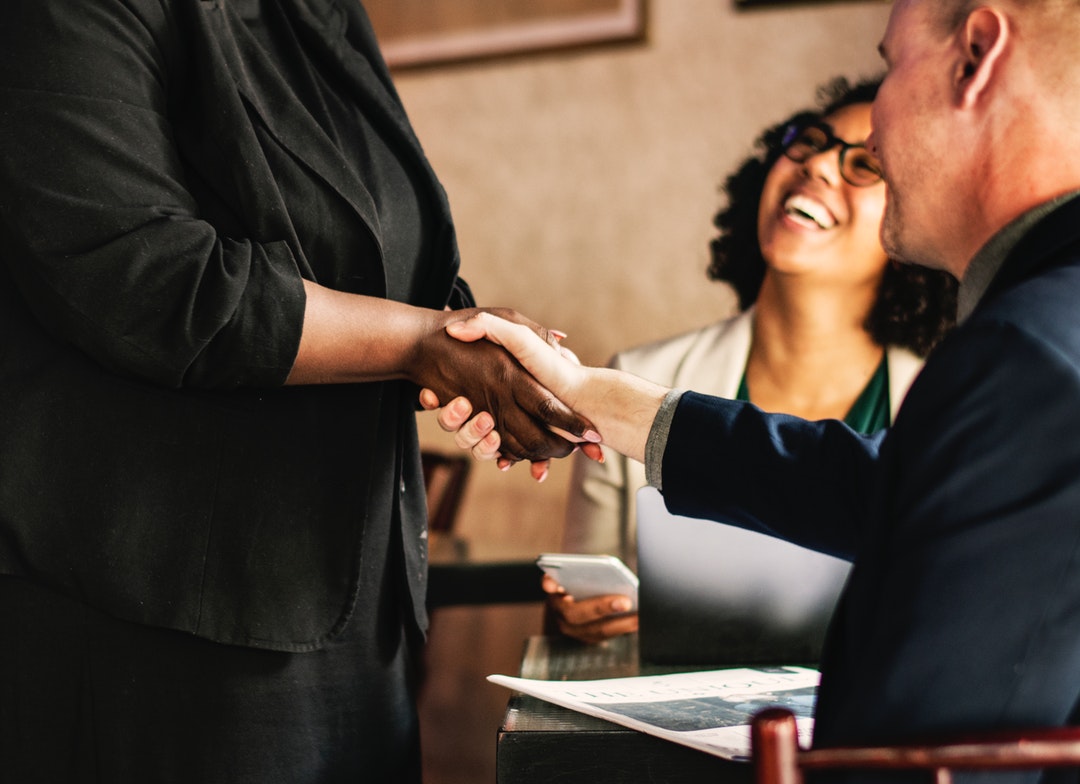 14
Jan
How do you give to charity?
Do you sign up for direct debits, or give cash when asked? Maybe you open up your checkbook a few times a year to give generously to causes close to your heart.
If you give to charity on a regular basis, you might be surprised to learn that your giving could be more effective. A change in the delivery of your donation could send your contributions soaring. You might even continue earning money from your assets and save on taxes at the same time.
Charitable trusts aren't just for multi-millionaires and billionaires. Planned giving vehicles give anyone with a philanthropic heart, opportunities to make a real difference.
Think your donations wouldn't be better served by a charitable trust? Think again. Keep reading to see if one of these different types of charitable trusts can maximize your donation.
Charitable Remainder Trust (CRT)
A charitable remainder trust (CRT) provides a mechanism for donors to leave more money to charity and spend less on estate taxes.
CRTs are particularly popular among those who would otherwise face a high capital gains tax bill for a highly appreciated asset.
A CRT allows you to place the asset in the trust. Over the life of the trust, you continue to receive income from it either through annuity payments or percentage payments.
When the trust reaches the end of the term, the asset belongs to the charity named when you set up the vehicle.
In sum, the benefits of a CRT include:
Continued income from an asset
Lower estate taxes
Significantly reduced or eliminated capital gains taxes
Final donation to charity at the end of the trust
Overall, the tax incentives are the biggest attraction of a CRT, so you'll want to enlist the help of a tax attorney to set it up.
Charitable Lead Trust (CLT)
Charitable lead trusts (CLTs) allows a person or family to donate assets into the trust before sending the funds on to one or more organizations listed by the donor. Think of them as the opposite of a charitable remainder trust (CRT).
In most cases, a CLT serves as a vehicle to provide donations but to also leave tax-free gifts to the family of the donor. When money goes unallocated at the end of a specified period, the CLT passes on the remaining gift to the donor's family. Families do not need to pay taxes on the funds, and they do not qualify for annual gift exclusion rates.
Unlike other vehicles, you can't write donations to the trust off from your taxes unless you own the trust and are the donor. If you meet these requirements, you qualify for one deduction to use only in the year of the creation of the CLT.
Be sure to ask your tax attorney about deductions if they are your primary motivation.
The benefits of a CLT include:
A reliable stream of income for a charity
Left-over assets remain tax-free
Removal of limits on annual gift exclusion
Overall, the most significant benefit of a CLT is reducing the estate taxes dramatically.
Private Foundation
Private foundations are the most recognizable vehicle for charitable donations. A private foundation offers the most control over the assets donated and the most flexibility in the assets donated. It can also exist in perpetuity rather than coming to an end after a set term or the death of the donor.
Private foundations work well for those who wish to direct their wealth and hold specific ideas about where and how the asset should be disbursed. A private trust can offer activities like:
Grants
Scholarships
Direct charitable activities
International grants and donations
Charitable programs
Donors find that private foundations provide the most flexibility and opportunity, but they also cost the most to run.
The benefits of setting up a private foundation compared to a CLT or CRT include:
Consistency
Double capital gains tax benefits
Sheltered income
Expanded giving opportunities
Direct philanthropy
However, there are also disadvantages to this vehicle. These include:
Regulatory requirements
Recordkeeping requirements
Excise tax
Ongoing legal and accounting fees
Lower deductibility
Less favorability on some capital gains
Still, if you amassed significant wealth early in life and intend to leave a legacy that outlives you, there's almost no better means than a private foundation.
Pooled Income Trust
A pooled income trust is for those who intend to leave behind an estate but one that's of lower net worth.
In a pooled income trust, you'll create a "pool" with several donors and donations to generate a single large trust. Named charities then invest the money and pay out to the donors according to the amount each contributed to the trust.
Most pooled income trusts accept only liquid assets including stocks, mutual funds, and cash. Rarely do trusts of this type take assets like life insurance, fine art, real estate, or restricted securities. However, enough hunting may bear some fruit.
The benefits of a pooled trust include:
Immediate income-tax deductions
Limitation of federal estate taxes
Avoiding probate on the remaining balance of the estate.
These trusts also exist for those who want to extend their retirement income while remaining at home. These pooled trusts pay for necessary monthly bills, and the balance remains with the nonprofit running the trust (or to Medicaid) after the donor passes away.
Finding the Right Types of Charitable Trusts
Charitable giving can benefit your community, country, and even the world – and it can benefit you.
Before cutting a big check or drawing up a will, consider beginning your philanthropic journey today. With different types of charitable trusts available, you're bound to find one that meets your unique financial situation, your family's needs and your desire to give back.
Do you want to include charitable planning in your estate planning? Get in touch with charitable giving experts today.