Viewing posts categorised under: Uncategorized
20
Dec
At Rhodes Law Firm, we would like to share with you our newest member to the team – Colby Bouchillon, Associate Attorney!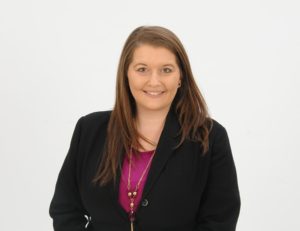 About Colby
Colby is a native of Aiken, South Carolina. She earned a Bachelor of Arts degree in Political Science from the University of South Carolina – Aiken in December 2013. She continued her education at Emory University School of Law in Atlanta to earn a Juris Doctor degree in 2017.
Colby is a member of the Augusta Bar Association and is licensed to practice in Georgia. Her areas of focus are:
Wills
Trusts
Estate Administration
In her free time, you can find Colby rooting on the Atlanta Falcons or spending time with her nieces and nephew!
15
Nov
Hire.
Have you ever looked at a Medicaid form, Long Term Care insurance costs, or tried to write your own will and asked, "What does this mean?"
Probably so. There are many areas when planning for your future that can become confusing and frustrating. With that said, you run the risk of potential errors that can really make things difficult down the road. This is why we recommend hiring an elder law attorney.
Elder Law
For those who aren't entirely sure of what what that is, elder law is an area of legal practice that specializes on issues that affect the aging population.
Elder law attorneys are here to help with these complex situations. Maybe you've gone through a divorce, remarried, have a business, or a spouse that will need long term care in the near future. Tackling these areas on your own can not only be confusing, but highly overwhelming. Hiring an elder law attorney will help ease the stress, avoid potential errors, and when it's all said and done – give you peace of mind.
Are you and your family ready to start planning ahead in the most effective way? Feel free to contact us to make an appointment. All of us at Rhodes Law Firm are here for you and your family's needs.
27
Oct
"Start saving for retirement today!"
What feelings arise after reading that?
For some Americans, positive responses or emotions will follow. However, the rest of full-time American workers – not so much. CareerBuilder sent out a report recently that shows 78% still live paycheck to paycheck. So, the big question here is: How is one supposed to save if there's no money to actually save?
Ways to Save For Retirement
With discipline and an eye-on-the-prize mentality, there are ways to save for those who live paycheck to paycheck:
Trim Your Spending
Change Your Spending Perspective
Find a Side Gig
Control Your Debt
Use Your Employee Benefits
Open Your Own Savings Vehicle
Follow the link to read the full article on how this can help you get on track with planning for your retirement!
Once you've got this in order, you can contact us to get your Estate Plan started!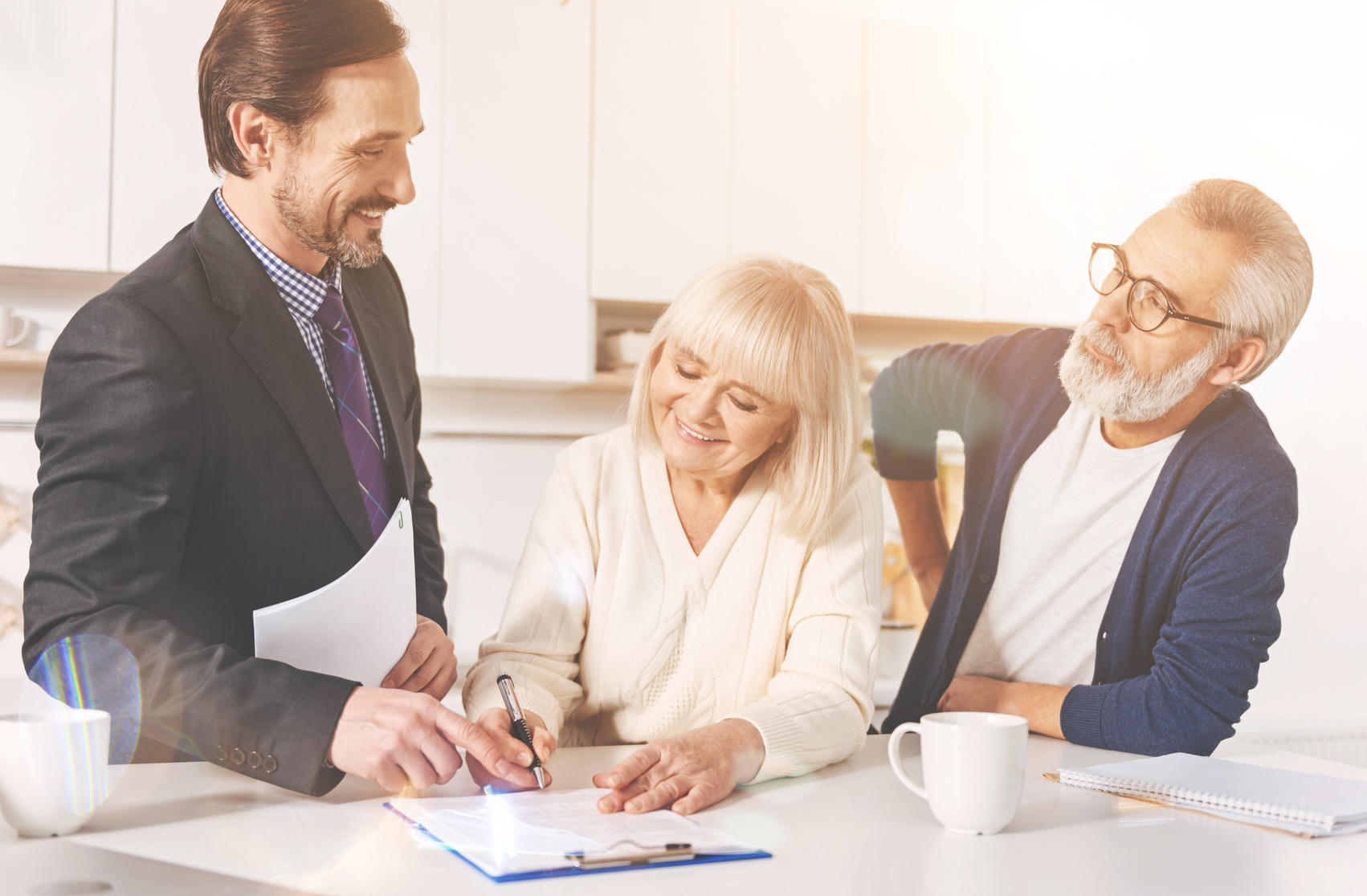 05
Oct
One of the biggest mistakes you can make when it comes to estate planning is to assume you do not need to plan.
Estate planning is all about deciding in advance and naming whom you want to receive your assets after your death.
Deciding early on how to distribute your assets will not only keep you in control of everything you've worked hard to achieve but also minimize squabbles among family members.
Estate planning is not only for the wealthy. It's for everyone who wants to make sure their family and loved ones are adequately provided for, should the unthinkable happen.
Here are the five estate planning benefits you should know.
1. Peace for Everyone
You probably have heard horror stories of warring family members, where the war began soon after the death of a major pillar of the household.
Such situations arise when family members cannot reach a consensus as to who should be in charge of finances, real estate, and more. Such squabbles bring hatred among family members and are in most cases arbitrated in a court of law.
But where an estate plan exists, family squabbles are avoided.
Estate planning allows you to choose who should control finances and other assets after you die. This goes a long way towards settling any family disputes that may arise and also ensures your assets are handled the way you intended.
2. Avoiding Probate
When you die, your estate goes through a process that involves settlement and distribution of your assets in accordance with the terms of your will. This is known as probate and can be a lengthy and costly process.
The longer the probate process takes, the more costly it becomes, leaving your loved ones with less than you intended. This explains why most people try to avoid probate in any way possible.
Even with an estate plan in place, your beneficiaries will have to go through a type of probate to distribute those assets. However, not every probate is coordinated by the courts.
Some of the decedent's property is not considered part of the estate, and therefore, not distributed through probate courts. These include trusts not established by a will, retirement accounts, insurance policies and jointly owned property.
The major ways your property can be settled outside probate courts include putting the property in a trust or by joint property ownership.
Avoiding probate coordinated by courts is one of the key estate planning benefits.
3. Transfer Property to Your Loved Ones Quickly
When you die without an estate plan, your family and loved ones could wait for months to get anything from you.
Estate planning helps to avoid the big delays that can put a financial strain on your loved ones.
With a good estate plan, your family gets all the resources they need to pay for outstanding medical bills, and for anything else that may come up.
4. Reducing Estate Taxes
Estate planning not only seeks to protect your loved ones from financial strain, but also from big tax hits.
By transferring your assets to your heirs, you also put your focus on creating the smallest tax burden for them as possible.
Even with the most basic planning, married couples can eliminate or reduce estate taxes by setting up revocable living trusts or ABC trusts as part of their wills.
Without an estate plan, the amount your heirs will owe the state could be considerably high.
5. Protecting Beneficiaries
One of the key reasons people prepare an estate plan is to ensure their beneficiaries are taken care of.
If the beneficiary is a minor, you'll need to designate a guardian and a trustee in the will to oversee his or her wellbeing. Without such a plan, again the court will step in to determine who will raise your children.
If the beneficiary is an adult and is bad at managing finances, you can set up an estate plan that will protect them from making bad decisions.
Wrapping Up on Estate Planning Benefits
Without an estate plan in place, there could be a long-lasting impact on your family and loved ones. And not only for your loved ones but for you too.
Suppose you become incapacitated or suffer a stroke, who will pay your bills or manage your healthcare. A power of attorney designation and a well-drafted living trust package can help to protect you and your family.
If you have any questions on estate planning benefits or need help to update an existing plan, don't hesitate to get in touch with us.
28
Sep
Have you thought about long-term care? What about the planning for it, or even the possibility (now reality) of costs increasing? The Associated Press' Tom Murphy elaborates on how much long-term care costs have increased in his article.
Back in 2004 Genworth Financial started a survey and since then, we're now seeing the second-highest increase of 4.5%. This is due to labor expenses and sicker patients. And soon, we may see costs go to $100,000 or more per year. This cost can be for nursing homes, assisted living, adult daycares, etc.
How many American 40 and older do you think haven't made any plans for their long-term care needs? One-third, according to a 2016 Associated Press-NORC Center for Public Affairs Research Survey.
We Can Help
At Rhodes Law Firm, we highly recommend you begin planning for long-term care, and everything else for that matter, as soon as you can. When you're ready to start planning for times like these, estate planning, and more, contact us and we'll get you started!
25
Aug
Shining the Spotlight
To our clients and readers, Rhodes Law Firm would like to turn the spotlight onto our clients Reginald and Zenna Foster! They are the owners of Tropical Smoothie Cafe, located on Robert C. Daniel Jr. Parkway.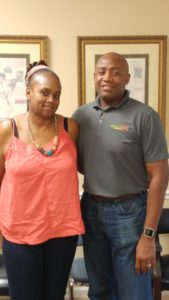 If you're struggling to find a great breakfast or lunch spot with a healthy focus, head over to Tropical Smoothie for fresh and flavorful sandwiches, smoothies, and more. You'll be happy you did!
Rhodes Law Firm is proud to be working with such wonderful business owners. We encourage you to stop by and check out their bright and welcoming store to taste the goodness! You can also visit their website for more information at www.tropicalsmoothiecafe.com .
24
Aug
It's no doubt that Social Security will face changes over the next several years, and no exactly for the best. There's just no avoiding it. However, there are still ways to set your children for success when they reach their time of retirement.
This article explains why setting up a Child IRA now would put that child in a better position. It is said by Chris Carosa, president of Stanton Asset Management, that putting $1,000 in an IRA for your child each year until the child is 19 can grow to $2.2 million by the child's 70th birthday.
Readers, we invite you to post your ideas and tips on this topic! What are some other ways that can set your child/grandchild up for retirement success?
31
Mar
In case you haven't heard… we have an announcement!
As of January 1, 2017, J. Daniel Rhodes has become a partner in our firm. Congratulations Daniel!
Daniel Rhodes is an Augusta native, with strong ties to the community. In his practice, Mr. Rhodes primarily focuses on estate and probate law, as well as business planning and long-term care asset protection. Mr. Rhodes obtained a Bachelors of Business Administration from The University of Georgia in 2011. He went on to obtain a Juris Doctorate degree from the Charleston School of Law in 2014, where he focused on tax and estate planning law. During law school, Mr. Rhodes was the President of the Tax Law and Estate Planning Society for two years. He is a licensed attorney in both Georgia and South Carolina, and practices at both the Augusta and Aiken branches of the law firm. Mr. Rhodes is a member of the National Academy of Elder Law Attorneys (NAELA). Though Mr. Rhodes has only been at Rhodes Law Firm in his capacity as an attorney for two years, he has worked at the firm in one capacity or another for over ten years. Mr. Rhodes is a proud Eagle Scout as well as an active member in the Rotary Club of Augusta.