13
Jun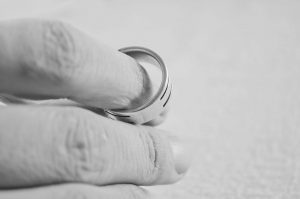 While often an unfortunate and uncomfortable topic to address, your estate plan typically needs an update if you've experienced a major life change – and a change in marital status would certainly qualify as such an occasion.
There are many complicating factors that stem from divorce. For example, often when a married couple creates a will, they list the other as one of the beneficiaries. Often (though not always), that person is also named as the executor. If you get a divorce, then you'll certainly want to change who receives your items – and who is in charge of distributing them and making sure your wishes are kept.
In addition, we think through other related documents, such as your life insurance, retirement accounts, and more. The beneficiaries on these need to be re-examined and often changed, especially because there are laws in place that will distribute assets to your ex if they're listed.
If you have children, then thinking for them also changes. And for those under the age of 18, there are ways to ensure your assets will best support them without being subjected to undue taxes or someone else's creditors – and keep those in charge of helping your children liable to best support your kids.
Other documents requiring a thorough examination range from durable powers of attorney to healthcare directives. While it may have been the logical choice to have your then-spouse be the one deciding how to best care for you when you were married, now it can create an incredibly awkward – and potentially dangerous – situation. A high-profile example of this occurred in 2015, when celebrity basketball player Lamar Odom was in a coma and his ex-wife was the one tasked with making the decisions for his health.
If you've experienced a divorce, you have plenty to deal with already. That's why experts like us make it easy to protect yourself and your loved ones no matter the changing situation.