19
Jan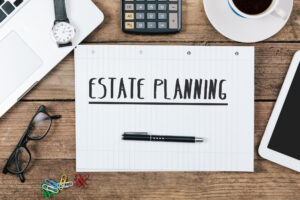 In the United States, only 16% of people between the ages of 18 and 34 have a will or another type of estate planning document. One reason why people are less likely to have a will is that they do not know where to start.
Something that can make estate planning a simple process is hiring an estate planning lawyer.
Do you want help choosing estate planning lawyers in your area? Keep reading this article for the top seven factors you should consider before you hire an attorney for your estate planning.
1. How Long Has the Attorney Been Practicing in the Areas of Probate, Trusts, & Estate Planning?
The most important factor to consider when hiring an estate planning lawyer is their estate planning experience. Make sure you ask each potential attorney how long they have been practicing law.
Not only do you want to make sure they have plenty of experience in law, but you also need to learn how long they have been practicing in the specific areas of law, including probate, trusts, and estate planning.
When an estate planning lawyer has more experience, you are more likely to get high-quality service.
2.  What Percentage of the Practice Is Devoted to This Area of Law
Another important factor to consider when choosing a durable power of attorney is what percent of their practice is devoted to estate planning, trusts, and probate. Even if your lawyer has technically been practicing in these areas for years, they may not have many resources devoted to these areas of law.
If your attorney has not worked on estate planning in recent months, they may not be up-to-date on the current laws and requirements.
Make sure the attorney is up-to-date with estate planning so that you get the help you deserve.
3. Is the Attorney Friendly and Easy to Talk To?
Because there are so many options for lawyers, you must find one that is friendly and easy to talk to. While this isn't the only thing you should take into consideration, it is important that you feel comfortable with your lawyer.
This way, you can trust that they will give you the time and resources that you need. Plus, you will be more comfortable asking your attorney questions and you will not have to deal with an attorney that is too blunt or unkind.
Often, you can learn more about a lawyer's personality and customer service by researching their references and reviews.
4. How Much Will Your Estate Plan Cost
While cost is not the most important factor to consider when you hire a lawyer, you should still start by comparing lawyer fees before you choose an attorney. You should learn how your attorney charges their clients, whether it is an hourly rate or a flat rate.
While you are considering your attorney's fees, you should learn whether or not they require a retainer for their services. A retainer is an upfront fee that you must pay to your lawyer before they begin working.
This shows that you are financially able to hire your lawyer but may make it financially difficult if you have to pay upfront. Comparing these costs before you hire your attorney will help you find an attorney that meets your budget.
5. Is the Attorney Knowledgeable and Interested in Your Situation?
To make sure your attorney is on the same page, you should make sure you hire an attorney that is knowledgeable and interested in your situation. For example, if you are remarried and creating your will, you may want to find a lawyer that specializes in 2nd marriages.
If you have any other factors that will make your estate planning process more complicated, you should hire a lawyer that specializes in your type of situation to make sure you are taken care of.
6. Is the Attorney Understandable and Able to Clearly Explain the Law?
The estate planning process can be quite complicated. If you have an attorney that only speaks in legal jargon, it is difficult to know exactly what you are getting from their services.
Instead, you need to hire an attorney that is easy to understand and can clearly explain the different areas of law. This will also confirm that your lawyer knows what the current laws are surrounding estate planning, so you will not have to make changes to your estate in the future.
To make sure your attorney is a good communicator, you can see if they offer consultations before you hire them. Having a conversation with a potential attorney will also help you see whether or not their personality is a good match for your own.
7. Does the Attorney Provide a Written Fee Agreement?
Finally, you must make sure your lawyer provides a written fee agreement. This is a legal document that is necessary when you are working with an attorney, even if you think your case is simple.
This contract will tell you exactly the fees and compensation that you will owe, what work will be done, and more.
Having a written fee agreement will prevent disputes between you and your attorney over money and will make sure you are both on the same page.
Need Help Choosing Estate Planning Lawyers?
Estate planning is essential for planning for and protecting your children, your assets, and everything else you have. Hiring the best estate planning lawyer will put your asset in the best hands.
By following each of these tips, you can get help choosing estate planning lawyers in your area. Do you need help planning for your wills and trusts in Georgia or South Carolina? Rhodes Law Firm can help!
Contact our team today for more information about our estate planning services and to meet with our estate planning experts.