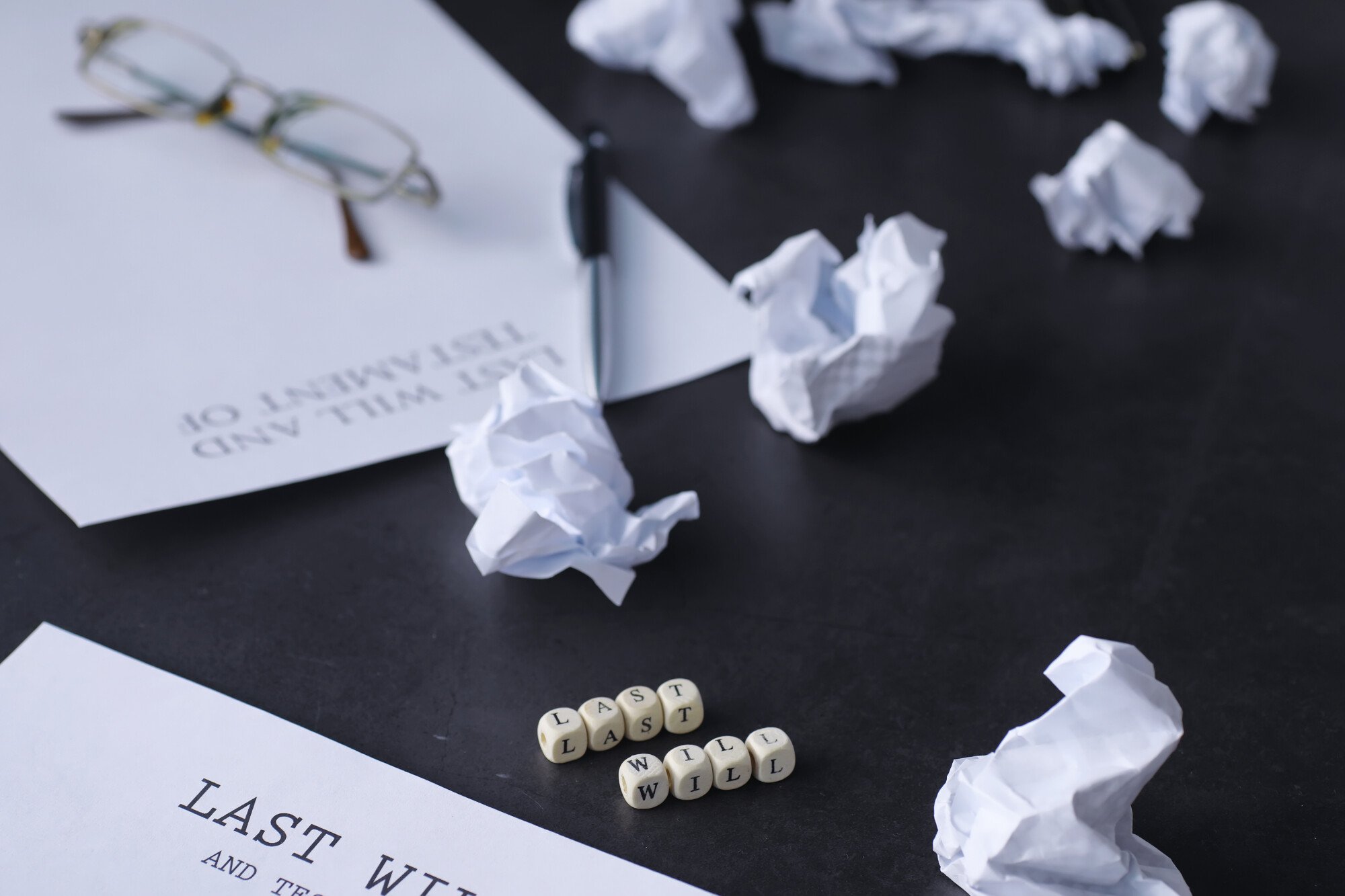 10
Aug
Having your last wishes in place is an important part of the wealth-building journey. The motivation for many is to have a legacy that they can pass down to future generations. With this in mind, many people are simply unprepared.
Approximately 64% of people today have not drafted a will. If you're among those who either have not created a will or other legal arrangements, it's important that you get started. Knowing the most important legal terms will help you tremendously.
This article will teach you all about estates, wills, and trusts so that you have a better idea of what to expect when getting your final affairs in order.
What Is a Trust?
Having to put your affairs in place is a sobering reality, but one that you must face with diligence and discretion. Understanding what a legal trust is will help you as you navigate this journey.
A legal trust is a type of arrangement that is put into writing to list how assets should be passed on once a person dies. Make sure that you learn which variables make the biggest difference when creating trusts:
The Types of Trusts
Before anything, get to know the types of trusts that people generally enter into. The two main types you should know are revocable and irrevocable trusts.
A revocable trust is a type that lets the person who created the trust control the assets. They can make changes to it in their lifetime as long as they are of sound mind to do so.
With an irrevocable trust, the creator hands over rights that they otherwise would have had. The trust is pretty much set in stone once it is created, and it will be handled based on the terms, without modifications.
Consider the Types of Assets to Include
Perhaps the biggest piece of the puzzle to consider is what types of assets you wish to include in your trusts. There are a variety of asset classes that people include in these arrangements, such as stocks, liquid funds stored in bank accounts, exchange-traded funds (ETFs), mutual funds, precious metals, and other sorts of assets.
Make sure that you consider the types of assets that you want to include at the creation of the account so you can designate how it is handed out to your beneficiaries.
Know the Benefits of a Living Trust
So, what makes a living trust such a great idea?
For starters, having a solid trust helps you avoid probate so that your affairs are carried out exactly to your liking. You'll be better able to skip the legal process so that you don't run into lawsuits and other issues that might compromise your plans.
This process is also helpful because you can avoid estate taxes that you would otherwise pay. Many people like the autonomy that trusts bring and that they find them more financially advantageous.
Determine Your Trustees and Beneficiaries
Once you are ready to create a trust, the most important part is to decide who you would like to be your beneficiaries. These are the people that you will pass your assets down to and can include any number of relatives, including your children, grandchildren, survived spouse, and other people.
Consider the needs that they will still have after your passing and how the assets that you pass on can help them out. From there, you can also determine the amounts and when they will be able to receive their proceeds.
What Is an Estate?
An estate is one of the most important legal terms that you need to understand. In simple terms, this is the wealth that you leave behind upon your passing.
It is calculated so that decisions can be made on how it will be divided, and which beneficiaries will receive which parts of the estate.
Understand What Comprises an Estate
Your estate will consist of any wealth that you accumulate prior to your passing. It is your net worth, which consists of a combination of liquid funds, stock equity, real estate, personal property, and a host of other assets.
It can also include future earnings, such as royalty payments that you are entitled to.
Decide on the Legal Structures
Estate planning comes down to deciding on which legal structures you prefer. This can include a combination of wills/trusts of different kinds that help in planning for your passing and protecting your children.
A legal professional can provide you with legal help so you can decide which combination makes the most sense for you.
Consistently Manage Your Estate
Make sure that you are staying on top of your estate so that you know how to handle it. For starters, figure out the key legal terms you need to know so that you can remain abreast of your legal standing.
Appoint an estate manager to help execute decisions upon your passing. This can include a family member along with an estate lawyer to oversee it. You can also appoint a durable power of attorney that can assist you in the event you are medically unable to make decisions.
Make changes to your living will and trust whenever necessary. You might do this when you accumulate new forms of wealth or enter higher tax brackets. Do everything in your power to stay current and set your estate up in a way that helps everyone involved.
Perhaps most important, learn the estate laws where you live. This will help you to arrange your estate in a way that skips the probate process and lets your wishes be carried out how you choose.
Learn About Trusts and Estates
This article lets you know the ins and outs of trusts so that you can make the right decision for your final wishes. Now all you need to do is get in touch with professionals that can assist you through the process.
For help with any kind of estate planning, get in touch with us online or call (706)724-0405 for our Augusta branch or (803)649-6060 in Aiken.