19
Dec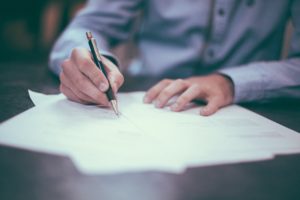 You've created your will, and everything is in place. That's great; you are ahead of the game more than you may realize. However, what if your will isn't the only document you need to ensure your end-of-life wishes?
Documents to Consider
This article from USA Today suggests that there are other documents you may need to consider having to make any other areas are covered that lead up to what is, essentially, inevitable. Amy Florian, chief executive of Corgenius, provides readers with additional documents to have on hand:
A living will
POLST, which stands for "physician orders for life sustaining treatment"
Having a power of attorney for healthcare/healthcare proxy
Appoint a durable power of attorney
DNR/DNI orders
Diminishing capacity letters
Organ donor designation
Life insurance
A personal property memorandum
A digital assets memorandum
A collection of relevant information
To take the burden off the family, Florian recommends to have the necessary documents in one place.
For more information on how to get started, contact us today!