16
Feb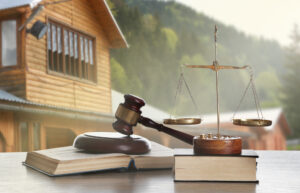 The housing market is hot and people are buying and selling in a frenzy. What do you need to know about real estate law for your home or properties? This is important when dealing with things like antitrust laws real estate issues.
Real estate firms can help you find and buy a house, but they may not be up to date with the law. Read on to find out six important things to keep in mind about real estate law.
1. Real Estate Law Changes
Just like decorators change the style of a house, lawmakers can change real estate laws. This is why a real estate law attorney can help you make sense of changes as they happen.
Real estate investors used to be able to take unlimited rental losses against their ordinary income. This was limited recently to only $250,000 in losses for an individual in the Tax Cuts & Jobs Act.
This was a major hit for real estate investors. These types of changes can happen with federal laws, state laws, and local laws. You want to make sure to have a real estate lawyer who keeps up with all of these changes for you.
2. Real Estate is Often the Biggest Part of Estate Planning
For most people, their real estate holdings are the biggest part of their full estate. This means how you do your estate planning has a lot to do with real estate law.
Passing your property to your loved ones and making sure it doesn't become a burden for them with taxes is an intricate process. You want to make sure that your estate is up to date and current with local and federal laws.
Changes in capital gains taxes and inheritance taxes can seriously affect your ability to pass on real estate. The recent step-up basis change if implemented would have serious consequences on your heir's real estate tax liabilities.
Staying current with the laws helps your property to be a blessing to your loved ones and not a negative financial consequence.
3. Rental Properties Have Different Rules and Requirements
Rental properties have many different rules specific to them. As a homeowner, you want to be aware of what you can and cannot do with your rental property, as well as when you should do things to your property.
Things like depreciation and capital improvements have different requirements for reporting on your taxes. These affect when you should make major improvements and when to put your property on the market.
How you take care of maintenance expenses and keep up with them is also an important part of rental ownership. You want to be aware of the latest laws and how they affect your rental property improvements.
4. Different States Have Different Laws
Whether you have rental property or own multiple homes in different states, understand that the laws affecting your property are different in each state. You may know your local laws well, but that doesn't help you in another state.
Texas has a proposal up for voting to change their homestead exemption. New York recently passed a property tax relief credit to benefit homeowners with high property taxes.
These are just a few examples of how different states can make changes each year. Real estate contract law can differ in each state so you want an expert to make sure you are in compliance with your properties.
5. Life Events Can Affect Your Real Estate Legal Needs
Major life events like a marriage or the death of a spouse can bring up some issues with your real estate holdings. How names are listed on titles and the current laws of the state all factor in on what happens to property
Taking the time to review your real estate documents can help prepare you for any changes you may go through. A legal expert can assist you in making sure your titles are set up properly.
They can also prepare your real estate documents for changes ahead of time. This will help you be able to relax and not worry about your property if there is a major life change.
6. Agents Are Not Legal Experts
Real estate agents are incredibly knowledgeable about many things but they may not have a full grasp of real estate law. You will want to make sure you understand the law yourself.
Agents will represent their clients based on the law of agency real estate, but that client may not be you. You want to make sure someone is keeping up with your interests in every real estate transaction.
Getting advice from an agent is great, but it may or may not fit with the legal side of your state or local ordinances. You will want to find a real estate lawyer who looks out for your interests and the interests of your estate.
A Real Estate Law Partner
There are many different changes and aspects of real estate law to keep up with. Most people do not have the time or the knowledge to stay up to date with the legal changes in the market.
This is why you want to have an expert who partners with you and focuses on real estate law for you. At Rhodes Law Firm, our real estate lawyers stay up to date with current laws and possible changes that are coming.
Contact us and let us help you make sure all of your real estate documents are up to date. We can also help you plan for future real estate transactions and take care of estate planning with real estate law in mind.